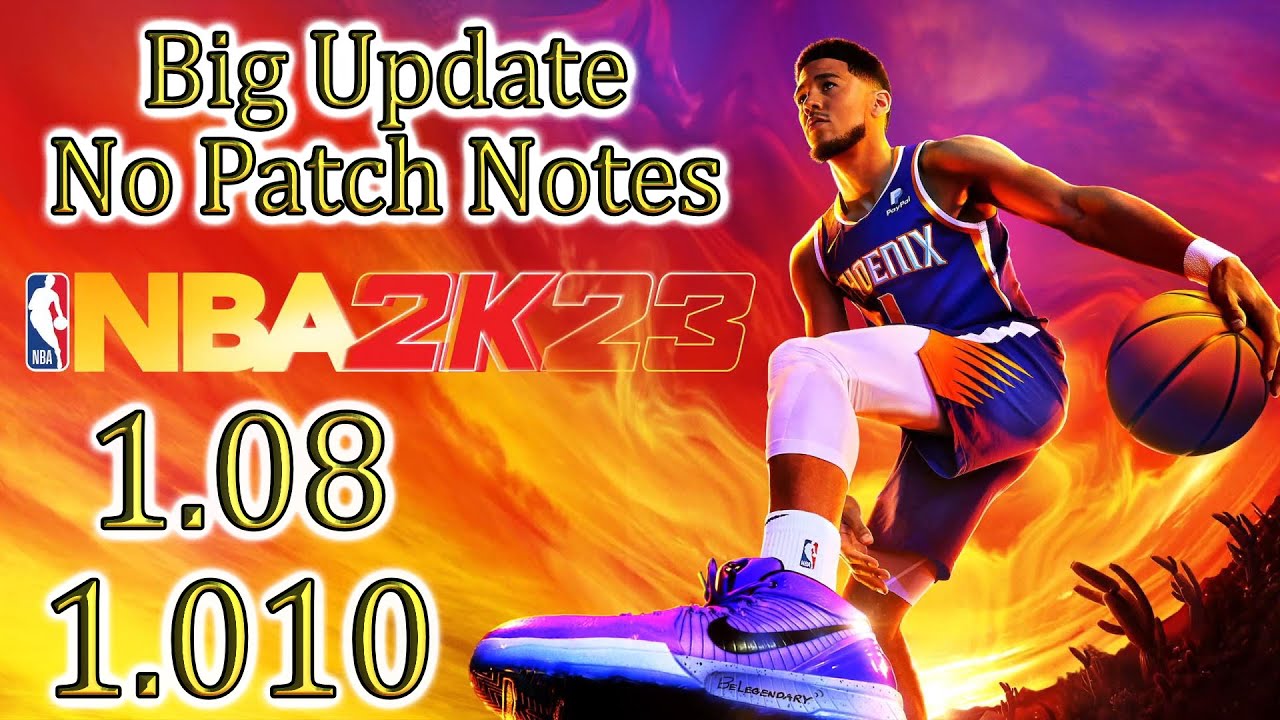 MTStacks is the perfect place for you to enjoy cheap 2K MT Coins available on the market today!
Following the recent 'Transcendent' promo packs, NBA 23 has just implemented a brand new update – Patch 1.08 – that changes many in-game content to ensure better gameplay experiences for everyone to enjoy.
Here's a brief look at some of the update's major changes:
UPDATE 1.08
GENERAL
Court floors now have "Black Lives Matter" logos for all WNBA teams.
Last year's Championship banner has been added into the Golden State Warriors' arena.
Cosmetic updates to Milwaukee Bucks' and Philadelphia 76ers' mascots.
Basketball players' face and appearance updates.
Etc.
GAMEPLAY
Resolved issues that conflicted with custom difficulty levels.
Put-backs are now more frequent.
The use of adrenaline boost while running off-the-ball during attacks is now disabled.
Body-up animations have been improved.
Solved issues regarding the Coach's Clipboard, allowing ACE Tempo and Rebound settings to function properly.
JORDAN CHALLENGE
The extra blue-coloured three-point lines on Cleveland Cavalier's court in "The Shot" and "69 Points" have been included.
CITY/ PRO-AM/ REC/ THEATER
Performance optimisations have been implemented in City.
"Daily Pick 'Em" results will now appear and give rewards correctly.
UI updates to Pro-Am and Event.
Solved disconnections issues occurring during intros of City and Ante-Up.
Squad players will leave Pro-Am Walk-On together as intended.
A few others.
MyCAREER/ QUESTS/ PROGRESSION
Quests and player progression updates and balances have been made.
Fixed a glitch that freezes the game when opening 2K Beats after creating a custom track.
Seasonal quests now track stats between different saves accordingly.
Progression for vehicle-related quests has been improved.
Solved issues pertaining to progression problems with certain J. Cole music quests.
The Leadership feature has been streamlined and improved upon.
Certain additional changes.
MyTEAM
MyTeam modes and menus have been updated, especially for Season 3.
Position Lock is now disabled in Unlimited, GameDaty, and Tournament game modes, though it is still available for other multiplayer modes.
UI changes for Ascension and Draft.
The camera will now stick properly to the controlled player in Triple Threat Online: Co-Op.
Camera changes in all Triple Threat modes, keeping the 3-point arc visible when the ball is under the basket.
Limited Time Events' bonuses now displayed correctly according to their respective periods.
Tons more!
MyNBA/ THE W
Stability improvements made to MyNBA, MyNBA Online, and The W.
Fixed a freeze that would happen in The W online.
Resolved multiple issues occurring in subsequent MyNBA seasons when beginning a playthrough in an earlier era.
Rectified a problem that happens when loading a save with less than 23 teams in it.
Many others!
If you haven't touched NBA 23 in a while, now might be a good time to do so before many Season 2 content becomes unavailable when Season 3 drops on 2nd December (Friday).
When it comes to the cheapest MT Coins sold on the market, visit MTStacks to buy 2K MT Coins right now!