Introduction
Car seat stains are unattractive, whether caused by a tea with a black shade or a water stain that won't go away. They can reduce the resale value of your automobile and cause you to feel a little self-conscious whenever you pick someone up.
They may not impact the performance of your car, but they significantly affect its looks. All the stains are removable even though they are very stubborn. This article will discuss how to get stains out of car seats and which products we use to remove these stains.
How to Get Stains out of the Cloths Seats?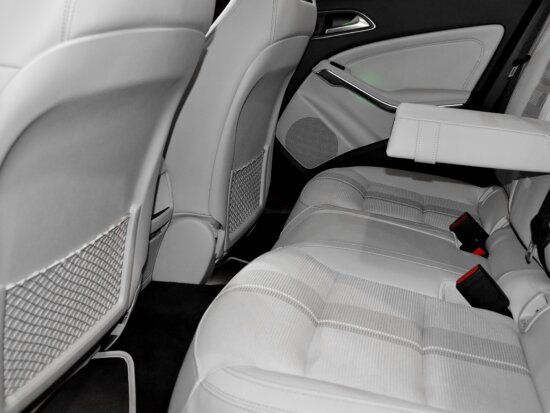 We'll start with cloth seats because they are typically standard in daily drives and economy vehicles. Compared to leather or vinyl upholstery, they gather more stains and dirt, which makes them more challenging to clean. On the other hand, they often last longer and look better with age than leather and vinyl, which need special upkeep.
Pet owners and parents of young children are already aware of the whole range of dirt and stains that babies leave behind, body fluids, and all the good stuff. Below are the steps to remove the colors from the seats.
Start by giving the car a general cleaning. Take out the garbage, clean the glove box, and remove any dirt. Vacuum the inside thoroughly after removing the floor mats. Grab one of the flat attachments to reach the spaces between and around the chairs.
To fit into any space, move the seats forward and backward as well as flat them. A more powerful machine should be able to remove much of the dirt and debris that has become embedded in the cloth.
A robust solution like club soda can be used to clean cloth automobile seats. Club soda, often known as soda water, includes sodium bicarbonate and potassium citrate, two minerals that can work wonders for the fabric seats of your car.
Club soda should be opened, put into a spray bottle, and then applied to the car seat's fabric. Apply baking soda to the material with a scrub brush to remove the dirt. Finally, use a fresh towel to wipe away the soda and any remaining moisture.
You may get rid of car seat stains using vinegar, a multipurpose cleaning agent. It is less expensive than materials used by interior cleaning companies but still produces results nearly identical to a clean surface. You can make a solution by combining one gallon of hot water and one cup of vinegar. The mixture removes all stains, leaving the interior clean but with a brief vinegar smell.
Use baking soda, a low-cost but powerful odor remover, and cleaner. It is available at your neighborhood shop. Place warm water in a bowl and add 1/4 cup of baking soda. Apply the solution to the soiled fabric and scrub it with an old brush in circular motions to remove the stain.
For stains that are more difficult to remove, let the solution sit on the stain for 30 minutes before attempting to scrub it. Use a clean, moist cloth to remove dirt from the automobile's interior.
In a container, cleaning solution and water are combined. This solution pumped from the separator with a brush so you may scrub the fabric as you go. Finally, the extractor contains a vacuum that removes the cleaning solution and all the dissolved material from the seat.
The end effect is an interior that is clean and fresh-smelling, although a little wet. However, it is not any drier than cleaning by hand with a sponge and brush. Depending on the cleaning chemical you apply, hot water extractors are pretty effective and can quickly remove all tough stains in a few passes.
With the help of a boiler, steam cleaners produce hot, high-pressure steam discharged from the nozzle. Additionally, it may clean just about any surface that's not highly heat sensitive.
How to clean Leather Seats?
The interior of the majority of high-end and luxury vehicles is either leather or vinyl, which is frequently sold as soft leather. Car leather seats are typically made from cowhide. However, really luxury vehicles may use customized materials. Vinyl, as opposed to leather, is generally used in trucks, vans, and other commercial vehicles.
Vinyl is far more long-lasting, sturdy, and affordable than leather, but not being as comfy. Although vinyl and leather are less likely to stain than cloth is, but leather seat still build up a layer of dirt that settles into the holes and covers the top surface like a layer of mud. Below are the steps that are involved in cleaning the leather seats.
Read More:How to Wash Your Car with a Drive Thru Car Wash
The majority of cleaning chemicals on the market and some good scrubbing can be used on leather seats. Therefore, stop chewing your nails and start working. If you don't have a specific leather cleaner, you can use a light soap with a pH balance or an all-purpose cleaner. On genuine leather, you should use a pH-neutral cleaning. Although vinyl can resist more powerful chemicals, it makes sense to keep to the more delicate ones.
This process is the same whether your seat is made of leather or fabric. All the functions are the same as we clean the clothes seats.
Conclusion
We concluded that although leather has to be treated with extra care, now you'll be surprised at how much abuse it can withstand without actually doing any harm. Although fabric can withstand far more damage, removing stubborn stains that have been left on for weeks or even months is more challenging.
FAQ's
Does shaving cream clean car seats?
Shaving cream, especially the foam variety, can clean pro surfaces in the home and the car. It would make it easier to get rid of tough, dehydrated stains.
How do you clean white seats?
The best way to clean a white interior seat is by using a soft cloth wet with water and non-detergent soap.