Introduction
A printer is a device that transfers text and graphic output from a computer to paper, often on standard-sized 8.5″ by 11″ sheets of paper. The size, speed, complexity, and price of printers vary. There are two different kinds of printers: An inject printer and a laser printer. Color printing is available on most modern printers. However, they can also be configured to print in black and white. Maintaining color printers is more expensive.
Printer Setting for Phones
There are different settings for different printers. You must first connect your printer to your home network before proceeding. But, every business does this in slightly different ways. The process for getting things started varies from product to product, even within the same brand.
The top choice is to read your printer's product or user manual. If you're having trouble finding yours, try searching online using the specific product name, which is likely to be printed on the printer manual possibly on the box or a sticker somewhere.
How to connect a Printer to Android Phones?
Our lives have become so dependent on our smartphones, which we use to access emails, critical papers, and more. A mobile or cellular phone that utilizes a mobile operating system (OS) and performs mini-computer duties is referred to as a smartphone.
Most cell phones have direct printing abilities. Very few phones might not have this feature. However, the majority of iPhones and Android phones have direct printing abilities. They only must be connected to the printer's wireless network. Even without Wi-Fi, you can print from your smartphone. Following are the steps to secure your android phones with printers.
Connecting via Wi-Fi
Search for "printing" in the phone's settings, then select the Default Print Service from the list of results. Next, select Default Print Service from the list of Connection Settings options and switch it on by selecting printing. The network's suitable printers should be listed when you do this.
Wi-Fi Direct or the printer's IP address can be used to manually add your printer to the Default Print Service. To use the IP, log into your router's settings and search for a section named Attached Devices or something comparable.
Return to the Default Print Service after finding your printer in the list of devices and noting the IP address. In the upper right corner, click the three vertical dots, choose Add Printer, and then choose Add printer by IP address. Its ought should show up in the list when you choose Add and enter the IP address.
Connecting via Bluetooth
First, activate the Bluetooth scanning feature on your printer. Check the instruction handbook because this varies a little depending on the brand and model. Once it has finished scanning, go to settings on your phone, touch Connected devices, and then choose Pair new device. You can instruct your phone to look for nearby Bluetooth devices by doing this. If Bluetooth is turned off or your phone or tablet is too far away, the printer will disconnect.
It should automatically reconnect when you switch Bluetooth on your printer, phone, or tablet. If not, choose your printer from the list of previously connected devices when you return to the screen of the connected device. The printer name can also be changed in the Bluetooth settings. In the list of previously connected devices, tap the symbol next to the printer. Next, click the pencil symbol to the right of the device details.
How to connect the printer to iOS Phones?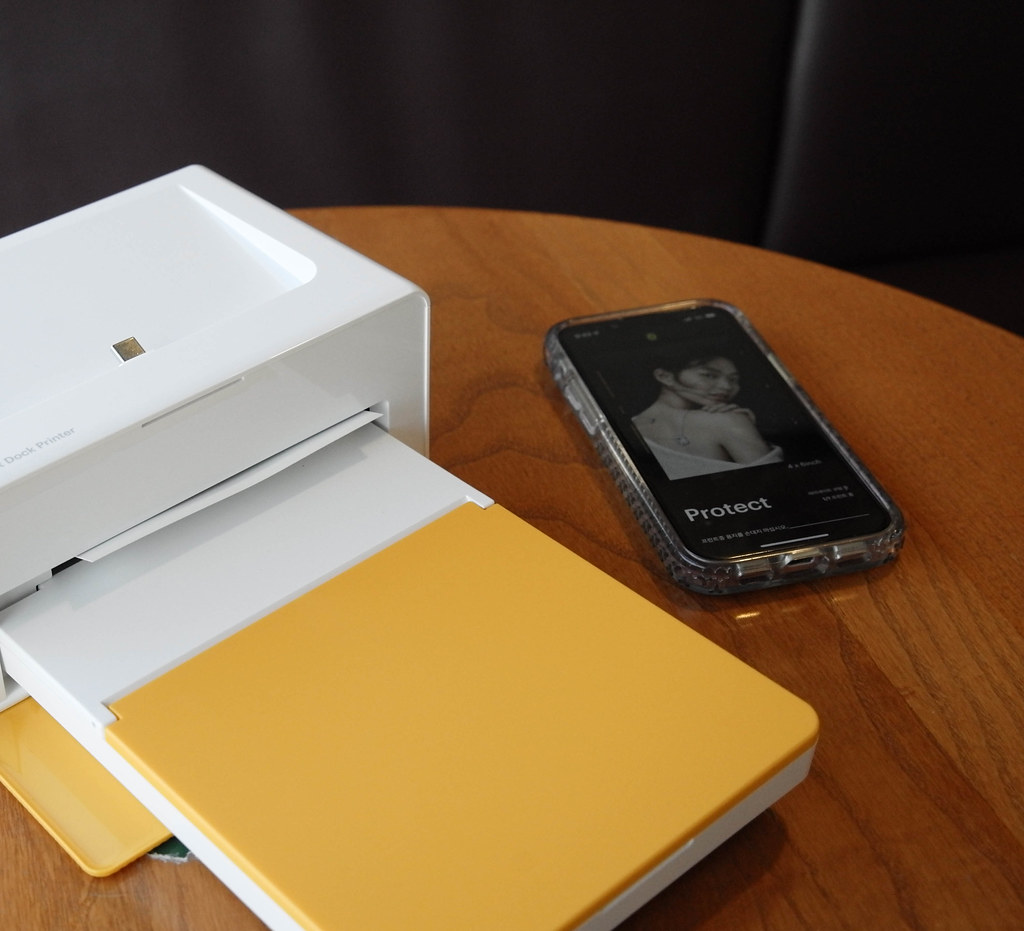 iOS features a printer service that makes it simple to link supported devices to the same Wi-Fi network, just like Android. Make sure the printer you purchase has the Air Print mark on the box if you wish to print from an iPhone.
Once it has been unpacked, ensure Air Print is turned on in the settings before connecting it to your home network. If your printer doesn't support Air Print, you'll need to get a free app from the manufacturer that performs the same task. To find the company in the app store, download it, and connect, simply follow the on-screen instructions.
Connecting via Bluetooth
There are claims that you can use Bluetooth to print from an iOS device, but Apple has not yet confirmed anything about it, and we could not make it work.
Read More: 3 Tips About Custom Printed Bath Bomb Boxes You Need to Know
Printing Via Email
You can email documents, pictures, and web pages to some printer brands, which is an excellent feature. Setting up an email address for your printer is all required; after you push submit, it will start printing your document. As your printer is turned on and linked to the internet, you can use this when away from home. But it depends on printer brands because all printers have specific brands, such as HP, which uses special additional software.
Conclusion
More easily than ever, printing from a mobile device is possible. Most smartphones, including Android and iPhone models, have their own printing features. One can also download a printer plugin app to handle their printing requirements. Printing is now generally possible.
FAQ's
How do I manually add a printer with computers?
To activate your printer, connect its USB cable to a computer's USB port.
From the Start menu, choose Settings >Devices >Printers & scanners.
Choose between adding a printer and a scanner.
Select Add device after choosing the printer you want to use after waiting for it to find nearby printers.
Why has the printer not detected my phone?
Verify each cable connection on the printer side, including the power cord. If the printer is turned on and the data connection is connected correctly, but the printer is still not being detected, try using a different USB port on the computer.